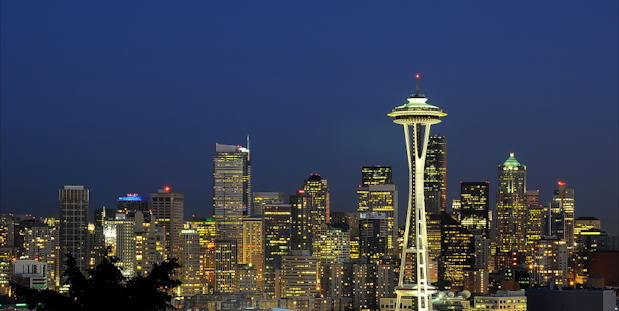 Sorry for the pun in the title, but we are really excited to announce that Spousetivities will be available at DockerCon 2016 (June 20–21) in Seattle, WA! Registration is open right now.
Here's a bit more information about what we have planned for activities at DockerCon:
Morning yoga: On both Monday, June 20, and Tuesday, June 21, Docker staff member Adam will be leading a morning yoga session on the lawn at the Sheraton (the conference hotel). The cost is $10 each day, and don't worry about bringing your own yoga mat—a yoga mat is included with your ticket! This will be a great way to keep up with your fitness goals while traveling.
Food, Fun, and the Zoo: On Monday, we've arranged a set of activities intended to be "family friendly" and suitable for people traveling with or without children. This tour will start with a set of tastings from around Seattle (chocolate, anyone?) and finish out with plenty of time at the Woodland Park Zoo. Reduced pricing for children under 12 is available.
Experience Seattle (Option 1): The first of the two Seattle-area tours is on Monday. Monday's tour is a bit more geared towards adults and/or adults with older children. Stops on this tour include the Space Needle, Pike Place Market (and the original Starbucks location!), Pioneer Square, and the Kerry Park scenic overlook. Lunch is included.
Waterfall, Chocolate and Wine: This is a more adult-focused tour on Tuesday, June 21. Two wineries with tastings, lunch, and a visit to the Squonalmie Falls are included. Because of the wine tastings, we don't recommend taking children on this event.
Seattle City and Aquarium: On Tuesday, June 21, is the second of two Seattle-area tours. This is a tour that you can do with or without kids, but is tailored a bit more for people with kids. This tour includes the Space Needle, Pioneer Square (with additional possible stops), and the aquarium. Lunch is included with your ticket, and reduced pricing for children under 12 is available.
Here's a quick "TL;DR" on the events:
If you're traveling with kids, we recommend Monday's food/fun/zoo tour and the Seattle-area tour on Tuesday.
If you'd prefer a trip without as many kids or with older kids, then go for Monday's Seattle-area tour and the wine tastings on Tuesday.
All tours will depart from the Sheraton (the conference hotel), and times are posted on the registration page in the description for each activity. (Don't worry, we'll remind you via e-mail. Just be sure to use a valid e-mail address when registering!)
Seating is limited on all events, so register now to save your spot. See you in Seattle!